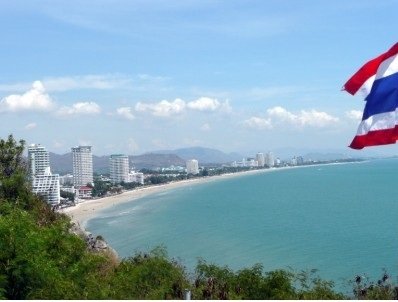 Hua Hin Real Estate For Sale
Hua Hin Real Estate is our business here at HOT Hua Hin Property.  Synonymous with fine Hua Hin Real Estate, we offer the best Hua Hin homes for sale, Hua Hin Condos for Sale and Hua Hin Land for sale.  Whether you are trying to decide on a new home or a lovingly pre-owned home,  we are by your side throughout the entire sales process and beyond making your purchase in Hua Hin pleasurable and effortless.
For over ten years we have been matching buyers with the perfect Hua Hin Real Estate.  Whether you are looking for a holiday home, retirement home, investment rental home or land to build your dream home, we are here to assist you.  Our experienced Hua Hin Property Agent's match you with the perfect Hua Hin homes for sale and with our large inventory of Hua Hin Real Estate we can even find that perfect Dream Estate you've been searching for.
Hua Hin is the 'in' destination among well-off holidaymakers, urban hipsters and international visitors. Cool and chic lifestyles of Bangkok, Hampton, Ibiza, Mykonos and even Marrakech can be spotted, experienced and savored in this small coastal town.
On weekdays Hua Hin leads a normal life as a relaxed laid back beach town. Come weekends, the curbs outside restaurants on the main streets are lined with thoroughbred machines, the likes of Mercedes, BMW's and Jaguars as the villa and condo dwellers come out for their meals. After meal time, the town is back to normal again. By and large, Hua Hin does not have the brassy beer bars and racy nightlife as on the other side of the Gulf. The superior beaches, wide open endless stretches of fine powdery white sand, are relatively un-crowded and clean.  The pace of life is calm and relaxing, an ideal place to holiday or enjoy those blessed retirement years.
Hua Hin is actually, the genesis of beach holidays for Thailand. The town used to be the summer capital of Thailand in the days of the monarchy.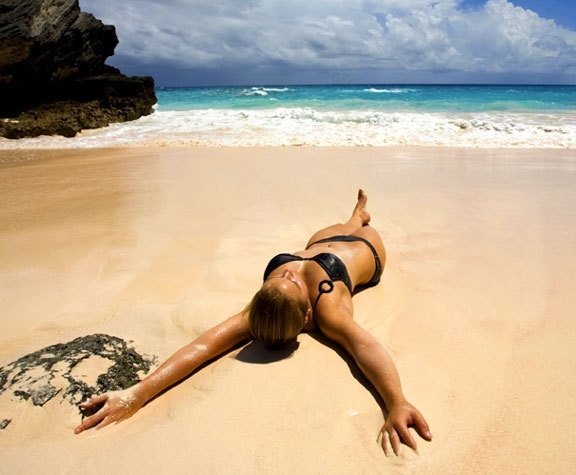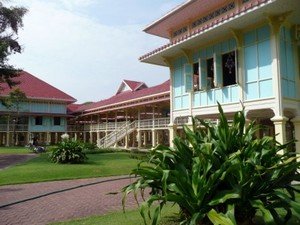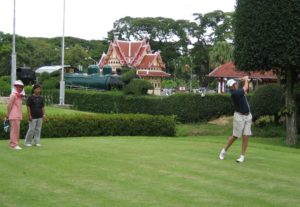 It all started with a hunting trip arranged for the visiting Grand Duke of Russia, a royal visitor to King RamaV's court back at the turn of the century. The hunting party was led by Prince Chakrabhongse, himself a royal student graduated in Imperial Russia. The prince came upon a strech of fabulous beach in Hua Hin, a fishing vilage of Prachuab Khirikhan province, and fell in love with the site. He later returned to build there the first beach villa of Thailand in Hua Hin, short distance from the site discovered during the hunt.
King Rama VI then built the first royal summer palace outside Hua Hin, at the site where the deer hunting party saw the beach. His successor, King Rama VII built another one in Hua Hin, naming it Klai Kangwon Palace, which is still in use by the Royal Family.
Thereafter, the royalties and the cream of Bangkok society followed suit, building stately beach villas in a row down the shoreline. The Southern railway was extended to Hua Hin in 1922. A stately Railway Hotel was built in the style of the grand hotels of Europe, serving afternoon tea, champagne dinner, with regular garden party and ballroom dancing. Then, the Royal State Railway Golf Course, the first and some say the most beautiful in Thailand, was built on a wooded hill estate across the track from Hua Hin Station. The uphill-downhill fairways lead through thickets of 100-year old trees. Glimpses of the blue sea can be seen from several tee offs.
Today Hua Hin is the in-beach town for Bangkok's elite, its historical connections have helped it become popular with a new generation of Bangkokians.
With excellent road connections, Hua Hin lies two hours south of Bangkok on the Gulf of Thailand. Our focus in Hua Hin is to offer only the best houses for sale in Hua Hin from only the best developers. Our expatriate & local staff have been doing this since Hua Hin first appeared on the property map. Personalized service has been our key to success.